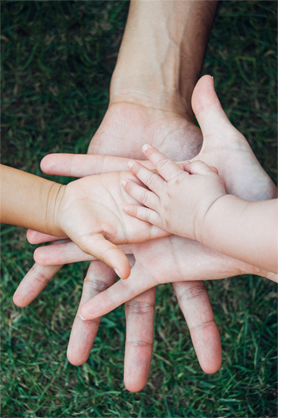 In February 2015, an idea was born; to create an inviting and up-to-date atmosphere where moms throughout the Middle East can find answers to their questions about parenting, kids, pregnancy, and more.
And not just any answers—professional, informative answers from experts who understand the heartbeat and vibe of Middle Eastern mamas. Answers shared through vulnerable, real stories from other moms with the same desire for health and wholeness in every arena of life. Answers that empower moms with continuous education and encouragement concerning the emotional, mental, and physical corners of our selves as moms, wives, friends, andand nurturers of the next generation. Here at 360 MOMS, we highly believe happy moms create happy homes.
We want mamas all over the Middle East to find refreshment and practical advice to aid them on the great journey of mommying. The more you feel encouraged and well-informed, the more you'll be able to connect with your children and create essential bonds to last a lifetime. Each child is a unique gem and gift. Your littles deserves to be raised with consciousness, care, and compassion. And you deserve to feel equipped on your journey. May we all enjoy this beautiful and enjoyable craziness we call mothering! Blessings to you as you create unforgettable moments and a brighter future for your children and our world. Welcome to 360 MOMS.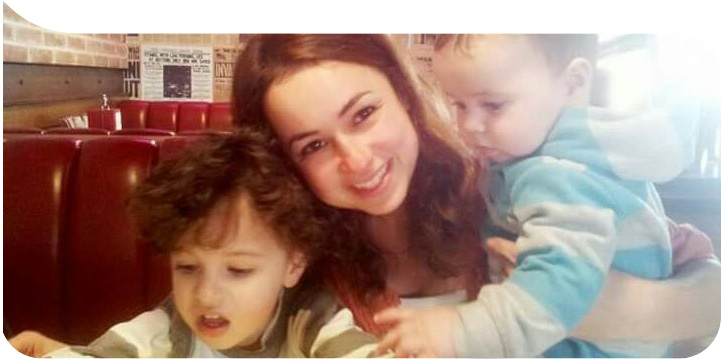 Dina is a wife, mama, designer, and dreamer! Her two boys, 3-year-old Hashem and 1-year-old Sanad, bring new meaning and vision to her life. "Mommy-hood challenges me to a better version of myself—stronger, more motivated, and with an intense need of constant learning. I'm relearning how to value the simple things in life, like sharing laughter with my little ones!"
Dina grew up with a love for art, leading her into a 13-year career as a designer. She began in advertising—and met her husband there! Later, she found her passion in the online world and worked at Yahoo as Head of Creative in the Middle East and Africa. There, Dina focused on optimizing the online user experience, and her responsibilities included content branding, rich media advertising, and digital solutions. Basically, she made sure online communications were easy, creative, and eye-catching!
But her life and work dreams were not complete until she started creating 360 MOMS. Seeing moms in the Arab world desiring updated and relevant knowledge about pregnancy, motherhood, and so much more, Dina wanted to help. She believes every mama deserves to be supported, empowered, and inspired. And 360 MOMS has already done this for her personally! "Working alongside moms and experts on this project inspires me in ways I never imagined! And I hope it does the same for every family in our region—Arabs and non-Arabs alike." Dina lives with her husband, Omar, and her two children in Amman, Jordan.
To build a connected and empowered community of moms in the Arab world—a community with a home to visit everyday; a cozy and inviting place to listen to stories from other mothers, get educated from experts on every aspect of life, and to be inspired to build a thriving home and happy family. And this all starts with you. Welcome home, mama.